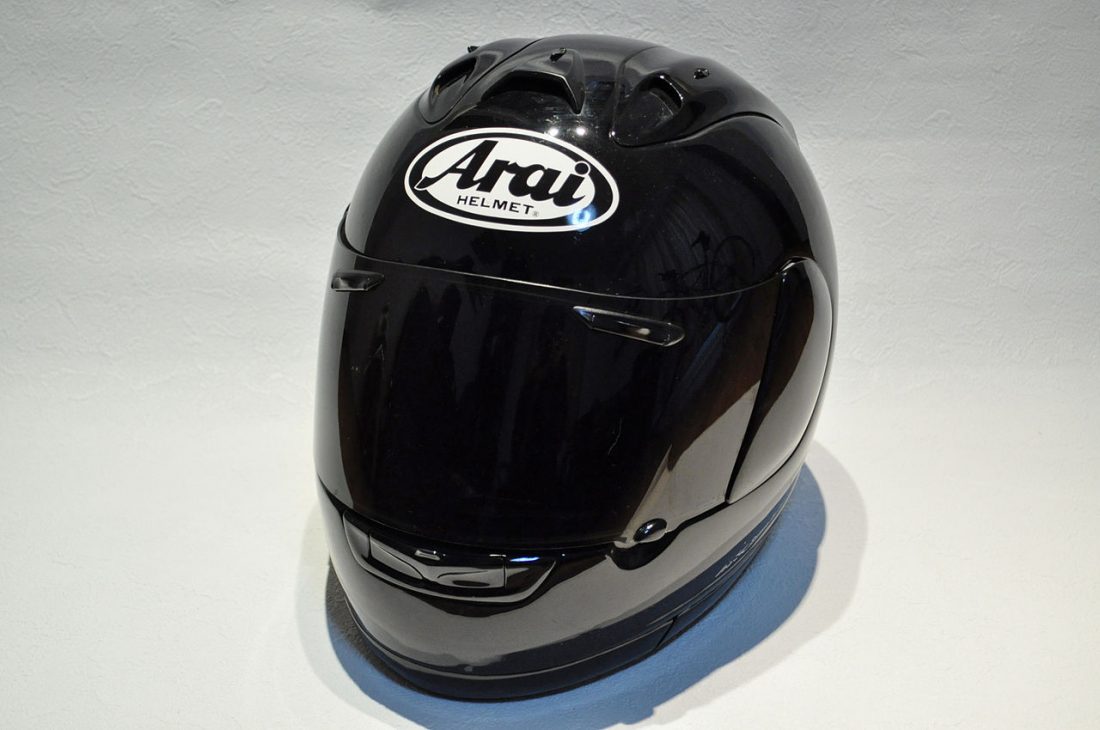 For people with particularly large heads, it might be tough to find a good motorcycle helmet at a standard bike shop. Fortunately, you can find plenty of extra large motorcycle helmets with Bike Bandits. There are several great ones to buy, and you can even find sizes up to 5X-Large.
Arai Signet-X Solid Helmet
The Arai Signet-X Solid Helmet is ideal to wear any time of year. Its high-quality visor offers superior visibility than what you will find with other helmets. To prevent wind noise from irritating you while you are on the road, it comes with a durable ES Chincover that also increases the amount of exhaust from the mouth area. The liner on the exterior is made with anti-microbial capabilities, keeping it fresh for longer periods of time.
Icon Airmada Chantilly Helmet
With a skull aesthetic that is sure to make you stand out on the road, the Icon Airmada Chantilly Helmet is available in either matte Rubatoneô or glossy white. No matter what helmet you buy, you can expect some moisture to build up on the inside, but this helmet makes the interior easy to clean by having fully washable and removable components. The molded breath deflector prevents fogging from building up on the visor.
HJC IS-MAX 2 Helmet
With a superior, lightweight fit, the HJC IS-MAX 2 Helmet is perfect no matter what type of bike you own. The inner sun shield retracts, so you will be able to see clearly if your journey goes from day to night. In the event you do drive in the sun, the face shield offers 95 percent UV protection, so you will not have to worry as much about dealing with sunburn during your trip.
All these are available in an X-large, and you can find plenty of other motorcycle helmets on sale on BikeBandit.com. Learn more about what helmet would be idea for you by calling the brand at 1-888-339-3888.